When a while ago I was selecting name for my new project I didn't have slightest idea that Nagira is actually somebody's name.
Nagira sounded to me as a name, I thought it was more like a female name, maybe of Persian origins. It was a bit of surprize for me to type 'nagira' in google and see more than 100 000 hits.


So, I've discovered that 'Nagira' is a name, but not female, and not Persian, but rather Japanese and male.
So, today on my way to work I see this real life example – Nagira's concert in Asakusa Jinja.
Below you can see references to the project of mine: Nagira — Nagios RESTful API.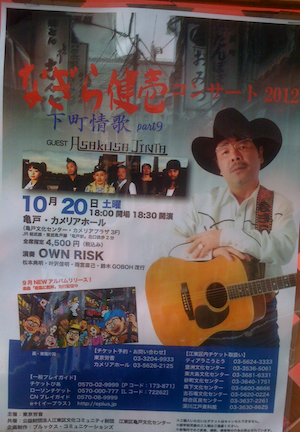 Author
Dmytro Kovalov (dmytro.kovalov@gmail.com)