Note See formatted documentation at http://wizcorp.github.com/Banalize
Name
Banalize - static code analyzer for Bash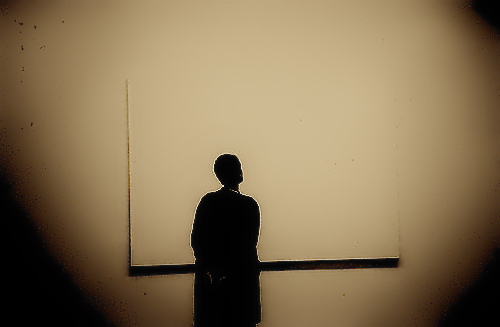 Version 0.0.6
Description
Banalizer is syntax analyzer for bash scripts. It is modelled after ideas of Perl::Critic static analyzer for Perl. Most of the Banalizer is written in Ruby. Exception is policy files which are language agnostic, and can be written in any language: scripting or compiled.
Banalizer consists of main binary file, banalyzer libraries, command line interface (CLI) and policies.
Policy is requirement for bash script/file. For example: each script must have 'shebang' as first line.
Each policy is implemented as Ruby or other programming/scripting language file able to perform single check on single bash script file. Rest - aggregating checks, reporting, filtering etc - is handled by Banalizer.
Severity
From Perl::Critic page:
severity is the level of importance you wish to assign to the Policy. All Policy modules are defined with a default severity value ranging from 1 (least severe) to 5 (most severe). However, you may disagree with the default severity and choose to give it a higher or lower severity, based on your own coding philosophy. You can set the severity to an integer from 1 to 5, or use one of the equivalent names:

 SEVERITY NAME ...is equivalent to... SEVERITY NUMBER
 ----------------------------------------------------
 gentle                                             5
 stern                                              4
 harsh                                              3
 cruel                                              2
 brutal                                             1

Policy style
Banalizer's policy style more or less correspond to Perl::Critic's policy theme with exclusion of Perl specific themes. Again quote from Perl::Critic:
   THEME             DESCRIPTION
   --------------------------------------------------------------------------
   core              All policies that ship with Perl::Critic
   pbp               Policies that come directly from "Perl Best Practices"
   bugs              Policies that that prevent or reveal bugs
   maintenance       Policies that affect the long-term health of the code
   cosmetic          Policies that only have a superficial effect
   complexity        Policies that specificaly relate to code complexity
   security          Policies that relate to security issues
   tests             Policies that are specific to test scripts

See http://perlcritic.tigris.org/#THE%20POLICIES
Conventions
Policies
All policies (policy files) installed in ./lib/policies and users home ~/.banalize/policies directories.

There are two classes of policies recognized by Banalizer: Ruby and 'other'

Ruby policy files detected by .rb extension. Files without .rb extension are considered to be 'others'

Policy name is detected from

file name of 'other' policy
first argument for banalizer method for Ruby policy

all names should be unique, or they will be overwritten
Attributes
All policies have these attributes:
policy (i.e. name)
synopsis
description
severity
style
Depending on the type of policy some of the attributes are required, some optional or can be set to reasonable default.
Non-ruby policies (i.e. others)
Policy should conform to few rules:
it must return information about itself when called with parameter config

Output of the config command is YAML formatted text
Command returns attributes names and values of the policy

All attributes in case of 'other' policy are optional

They are either set to default values if missing, or detected from other meta-data (like, for example, name of a policy is $(basename file) of policy file.

Policy script must be able to perform single (syntax/semantic/format) check on bash script file and:

return non-zero status if check fails or 0 if succeeds
return (optional) error massages on STDOUT

Note: Only STDOUT is honored by Banalizer.

If your check command, for example, prints to STDERR but not to STDOUT, you'd need to redirect shell streams accordingly.
Example config section
    ---
    name: $(basename $0)
    style: 
      - :bug
      - :test
    severity: 5
    description: Runs bash syntax check using 'bash -n' option

Ruby policy
Ruby policy has two required items:

name (_Note_: to avoid clashes with Ruby standard name method we use policy DSL method)
must define method called run

Policy is defined in top-level namespace's method called banalizer

name is string or Ruby symbol parameter to banalizer method
additional (optional) attributes are defined as DSL methods calls inside block given to banalizer method
run method is defined in the same block

DSL methods names correspond to policy attributes :

policy (i.e. policy name)
synopsis
description
style
severity

run method :

need to return result of a check as something that can be evaluated into true or false
optionally can pass along error messages from the check, using errors.add DSL method to populate errors object (instance of Banalize::Errors class

Additionally Ruby policies have DSL method default. It sets default values for variables, that can be overridden by personal style configuration file ( See CONFIGURATION).
Examples
This is full working example of Ruby DSL policy:
banalizer

 

:shebang_format

 

do



  

synopsis

    

'

Format of shebang should be #!/usr/bin/env bash

'


  

severity

    

5



  

def

 

run


    

unless

 

shebang

.

has?

(

%r{

\#!/usr/bin/env\s+bash

}

)



      

errors

.

add

 

"

First line is not in the format #!/usr/bin/env bash

"

,

 

1


      

return

 

false


    

end


  

end





end



If you want to use filename of Ruby policy as its name, do this:
banalizer

 

File

.

basename

(

__FILE__

,

 

'

.rb

'

)

.

to_sym

 

do





end